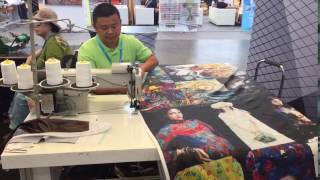 Multi-Function Silicon Edge Sewing Machine - Silicone Edge Graphics (SEG)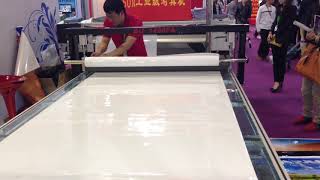 Flatbed Applicator Operation - MTEK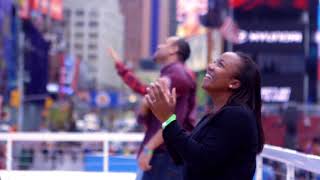 Custom Retail Booth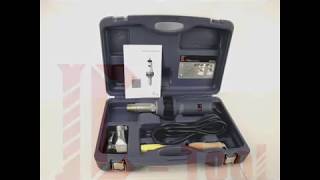 Hot Air Blower
Multi-Function Silicon Edge Sewing Machine - Silicone Edge Graphics (SEG)

Silicone Edge Graphics http://mtekgraphics.com/signage-finis... www.mtekgraphics.com http://www.mtekco.com/Precision/Multi... Functions: Multi-function Silicon Edge Sewing Machine series is a special machine for finishing all banners and signs or sew digital textiles with silicon edge graphics, Velcro, and hem. It reduces production time and increase output. Our machine is reasonable structure and user friendly. Operators achieve consistent and high-quality flat seams alignment without ruffling. Durable electrical and mechanical designs are safe and reliable. Let us bring your textile finishing to next level. For inquiries please contact us at: marketing@mtekco.com

Flatbed Applicator Operation - MTEK

Custom Retail Booth

World's finest Exhibition Stand Booth Design, Award winning displays? You bet. Custom retail booth design visit: www.mtekgraphics.com Silicon Edge Graphics www.mtekgraphics.com

Hot Air Blower

This heat gun is double insulated with constant temperature controlled and can be adjustable continuously. It is suitable for welding hot plastic material such as PVC, PP, PE, PVDF, EVA, ECB, TPO, and so on, it is also used for thermos forming, shrinking, drying, igniting operation. Please read operating instructions carefully before use and keep it for further reference.
MTEK has a manufacturing facility located in Mainland China. Our machines and tools are designed for signage and textile finishing processes.
High Quality Tension Fabric Display which is in an ultra-smooth, with vibrant Pantone matches colors, available with single-sided or double-sided print, and various display frame options.
Sign up today for Amazing Offers!